Vision, car control and rhythm – staples of good go-karting all directly translate to good safe driving on the race-track and the street.
Our clients and the track organizers are always impressed at the quality of our racing.  We emphasize good, clean, competetive fun and good driving.  Participants engage in real racing using proper racing techniques that we brief on before we hit the course.
You don't need any special training to join us.  See our Schedule for details and to register now. Alternatively, search "karting" and you will pull up our most recent summary blog on the topic. Get ready to smile uncontrollably.  Don't miss out!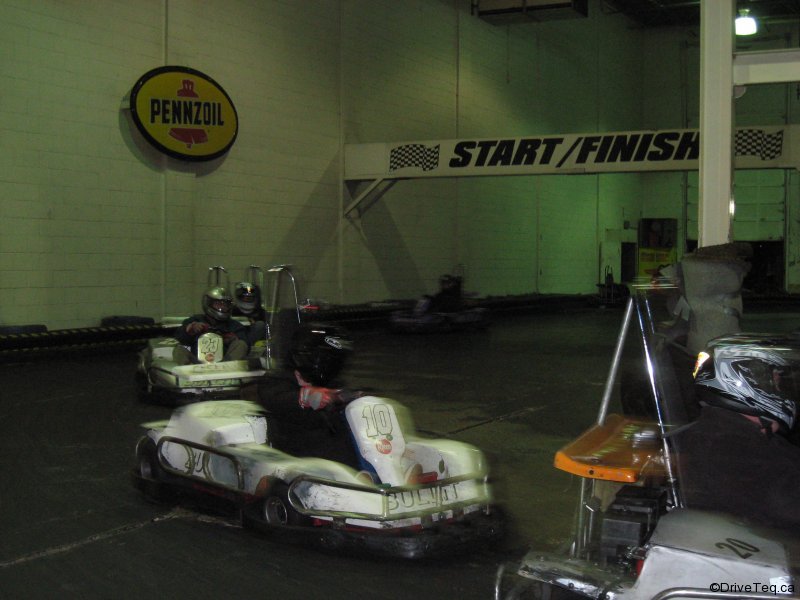 DriveTeq go-karting is a great family activity.  Unfortunately there are limitations.  Drivers need to prove that they are 16 years of age with a G1 license or 18 years old.
If you have other questions, please Contact Us!  See some Monday night karting on the left!