The training program is designed to test and improve the skills of all drivers either in their OWN VEHICLES OR BETTER, in our low-cost automatic transmission, rear-wheel drive, heated, studded tire rentals on a low friction surface. This incredible experience to train on ice on a closed-road/(pond) course is designed to improve each driver's car control skills and confidence to later utilize during the "fair-weather" season on wet and dry pavement. We help folks accomplish their driving goals with lots of seat time coupled with lower speed, lower grip fun, in a controlled environment. Participants can challenge themselves by driving to/at the limit of the vehicle's grip while accelerating, braking, and cornering with other drivers in the most extreme winter conditions. Don't miss out on this limited opportunity to practice with slippery conditions to build great driving skills, all while having incredible FUN.
Have a group of 12 drivers and want your own event, contact us.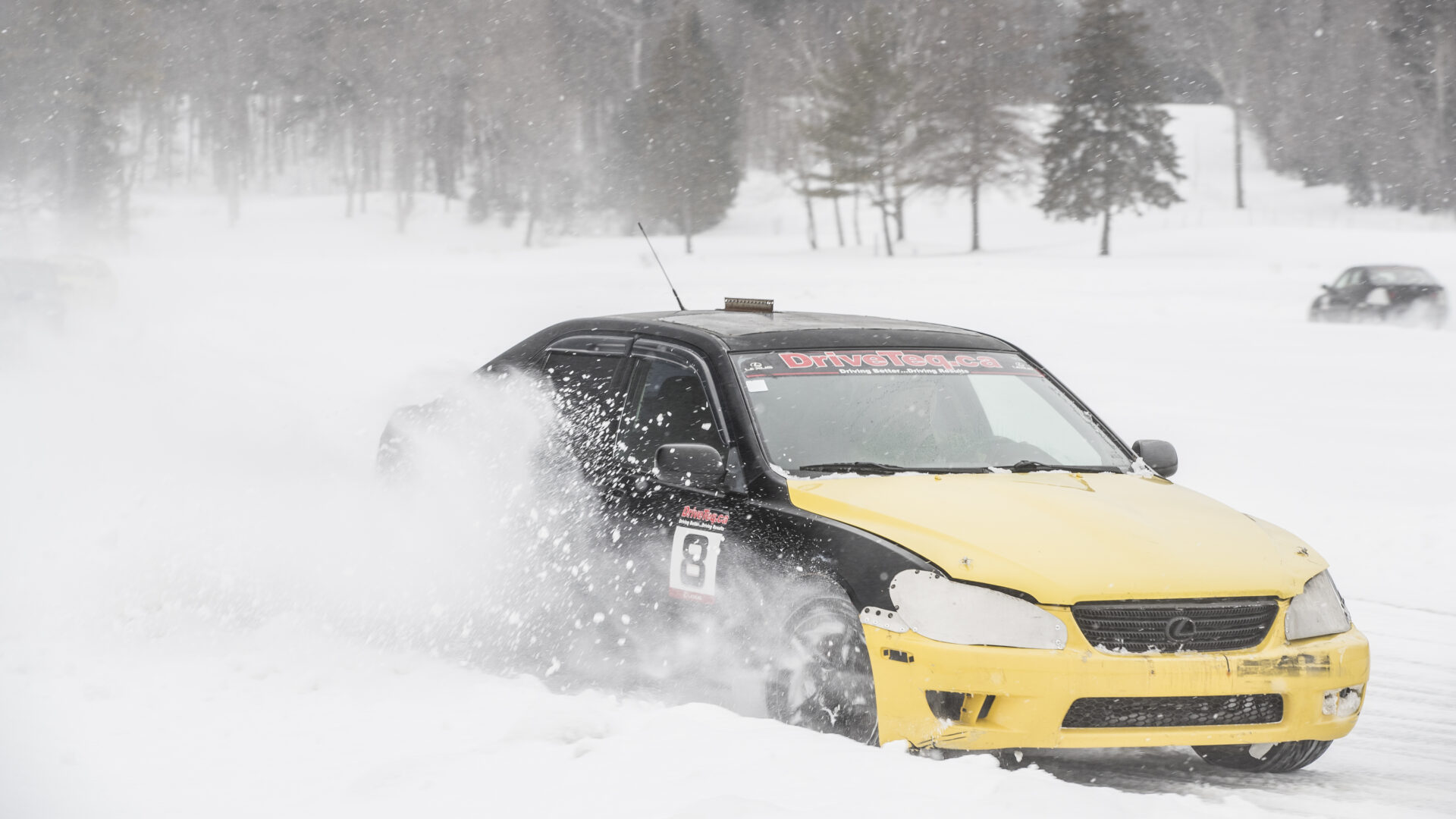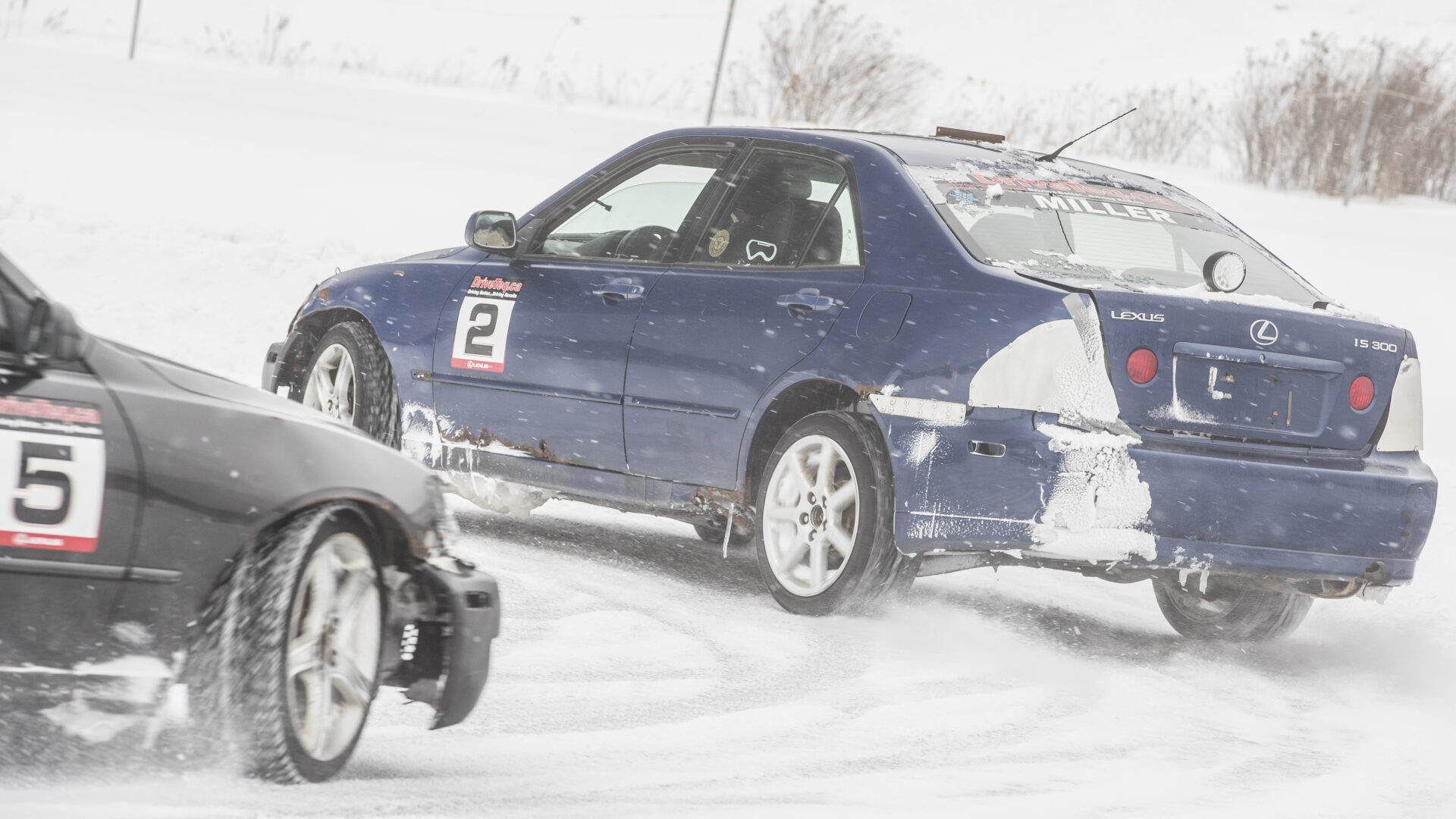 Event Format: 1-Day event; 2 group format (Novice/Intermediate and Intermediate/Advanced); est. 2 hours+ track time /day.
Event Program:
Training/lapping for Novice, Intermediate and Advanced drivers.
Optional half-day coaching geared to each individual. Focus on car control through vision, grip, car dynamics, braking, cornering and skid control.
If you have other questions, please Contact Us!